Startup Funding in Pakistan (Infographic)
StartupList.pk now has a good amount of funded startups. So here is a little birds-eye view of how we are doing in terms of getting funded. These numbers (and more) are individually detailed with references on the homepage.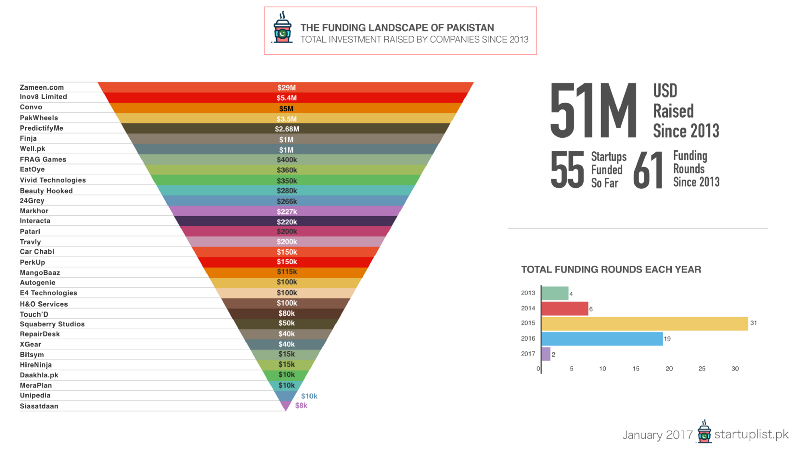 Disclaimers
Most deals are not public, I personally know at least a dozen that aren't disclosed to public. So this is just the tip of the iceberg.
I tried my best to remove all "non-Pakistani" startups such as Careem, Daraz. It's still hard to draw a line. The above list is almost strictly Pakistani.
It's easy to deceive PR about funding and frankly local founders tend to do that a lot. I still tried to do my best but I cannot be 100% certain until I see the actual term sheets.
Lastly, getting funded is not an indicator of company's success. Sadly, other metrics are even more harder to get.